Alcohol drunken promotion in pop music
Brad Paisley and 50 Cent are two entertainers who reportedly don't drink alcohol at all but promote getting drunk in their music and lifestyle.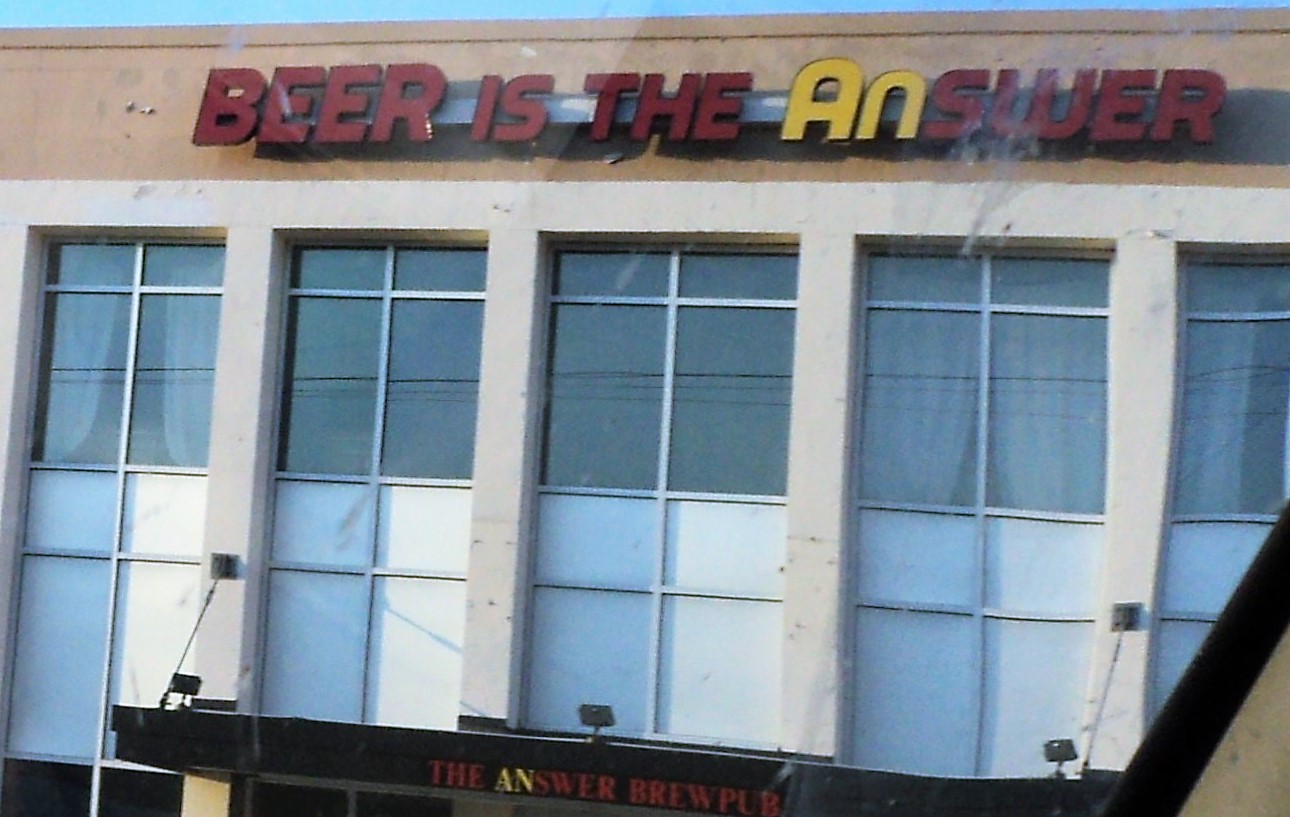 "Beer is the answer" says a sign on this beer brewing company's building in Richmond, Virginia. Is it really? How many solutions have drinking alcohol presented for you?
Hybrid Honkytonk Cooley